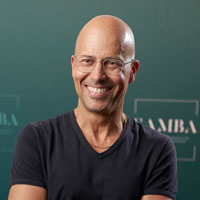 Specialist in plastic, reconstructive and aesthetic surgery. 
About me
Dr. Sabri Derder has earned a reputation for excellence in the field of plastic surgery, underlined by an extensive professional journey spanning across Europe and South America. Currently, he is associated as a consulting physician for plastic surgery at the Clinique de Montchoisi in Lausanne, Switzerland, a position he has held since 2021. He shares a similar role at the Clinique Cécil in Lausanne since 2017.
In 2007, showcasing his entrepreneurial spirit, Dr. Derder founded the Clinique Matignon Suisse SA in Lausanne and has been at its helm as the medical director ever since. His association with Clinique La Prairie in Clarens-Montreux, Switzerland, is noteworthy; he served as a consulting physician for plastic surgery there for over two decades, from 1999 to 2020. Earlier, from 2001 to 2017, he was affiliated in a similar capacity with the Clinique de Genolier in Genolier, Switzerland.
A glance at his earlier career reveals international experiences that have undoubtedly enriched his expertise. In 1998, he was the head of the clinic at the Service of Plastic Surgery and Microsurgery at the Canniesburn Hospital in Glasgow, Scotland. This followed an insightful tenure in Brazil from 1995 to 1997, where he worked as an assistant and subsequently as the deputy head of the clinic at the Service of Plastic Surgery at the Hôpital de Santa Casa de Rio de Janeiro and the Clinique I. Pitanguy in Rio de Janeiro.
2021 marked his notable presence in media, with Dr. Derder being interviewed on topics central to his field. These interviews touched on the nuanced aspects of plastic surgery, such as buttock surgery, skin lifting to correct sagging, breast augmentation, breast implant procedures, and skin aging.
Dr. Derder's affiliations speak volumes of his standing in the medical community. He is a member of the FMH (Fédération des médecins suisses), the SSCPRE (Société suisse de chirurgie plastique), and the SBCP (Société brésilienne de chirurgie plastique).
His educational foundation is robust. In 2016, he earned an MBA in business management from the Université de Lyon 2 in France. This followed a certification from the ECFMG (Educational Commission for Foreign Medical Graduates) in 1991. His medical journey began in 1990 when he was awarded a federal medical degree from the Université de Lausanne in Switzerland.
Courses
Begin Your Aesthetic Medicine Journey:
Free Course Access
Experience SAMBA's high-quality aesthetic medicine training. Access a free course excerpt and quiz, perfect for beginners. Discover our comprehensive program and take your first step into a transformative career.